Terungkap, Daftar Musisi Paling Kaya di Inggris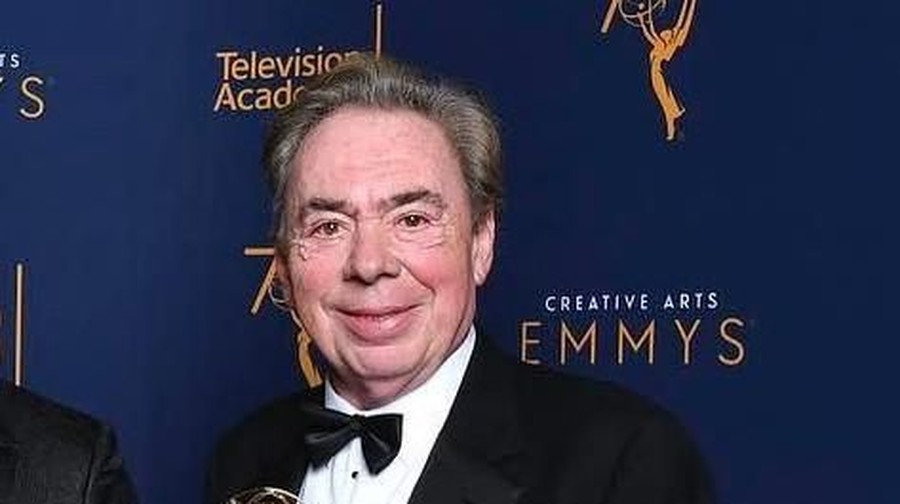 tiketnonton.com, Insertlive,  Jakarta
– Banyak sekali musisi legendaris asal Inggris yang karyanya dipuja oleh pendengar musik di seluruh dunia. Karya musik tersebut seakan tidak pernah mati dan lekang oleh waktu. Bahkan, masih terus menghasilkan pundi-pundi uang dari hak cipta pembuatannya.
Komposer Andrew Lloyd Webber  sukses melipatgandakan penghasilannya tahun ini. Ia berhasil menduduki posisi puncak daftar musisi terkaya di Inggris.
Dilansir dari BBC, Andrew dikabarkan memiliki kekayaan berjumlah 820 juta poundsterling di usianya yang ke 71 tahun. Ia berhasil menggeser pemain bas The Beatles, Sir Paul McCartney, yang turun ke posisi dua dengan jumlah kekayaan 750 juta Pounds.
Pendapatan Paul diketahui telah menurun sebanyak 70 juta poundsterling tahun ini. Selain itu, grup band rock asal Irlandia, U2 juga berhasil masuk daftar musisi terkaya Inggris dengan total kekayaan berjumlah 583 juta poundsterling.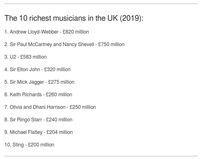 Foto: Instagram/bbcpic
Daftar musisi Inggris terkaya
Sir Elton John juga masuk dalam daftar dan berada di posisi ke empat dengan total kekayaan 320 juta Pounds.
Lalu, vokalis The Rolling Stones yang nyentrik, Sir Mick Jagger, disebut memiliki kekayaan sebanyak 275 juta Pounds.
Ed Sheeran yang baru saja melakukan konser di Indonesia mengalami peningkatan kekayaan. Sekarang, total kekayaannya mencapai 160 juta poundsterling.  Ia berhasil melewati Adele yang sudah tidak pernah tur musik sejak tahun 2017 dengan kekayaan berjumlah 150 juta poundsterling.